Event on presenting ideas for initiatives to reform research assessment
On May 5th 2023 for the first time CoARA held a Brokerage Event allowing Working Group proposers to introduce their ideas on initiatives in reforming research assessment to the CoARA community. The Brokerage Event was attended by a large number of participants across CoARA member organisations. For about four hours 30 Expressions of Interest were presented. With the process of establishing Working Groups CoARA reaches a significant milestone, as mutual learning represents a fundamental pillar of the coalition in its nature as a bottom-up community. Steering Board Vice Chair Dr. Elizabeth Gadd welcomed the participants and encouraged being innovative and bold in ambitions. Dr. Gadd also reminded "this is not a competitive process, but a collaborative process" and underscored the creation of inclusive partnerships with a citation of Margaret Heffernan "Nobody wins, unless everybody wins."
Feedback on the Working Group Proposal Call
The first ever CoARA Call for Working Group proposals received a great turnover on Expressions of Interest: Following the first cut-off date for the submission of Expressions of Interest, 32 Working Groups and 6 National Chapters were registered. Now the process continues to form fully-fledged proposals, with the deadline approaching 6th June.
Keeping the discussion going: Knowledge Sharing Platform
CoARA secretariat launched a knowledge sharing platform, where discussion boards are created and invites representatives from member organisations who are interested in participating in the debate to request access to the platform. Please fill out the following form in order to receive access to the platform:
In case of any further question around the proposal call, do not hesitate to reach out to workinggroupcall@coara.eu
Find all presented Expressions of Interest on Working Groups in the videos here below:
Welcome + Background on the CoARA Proposal Call 2023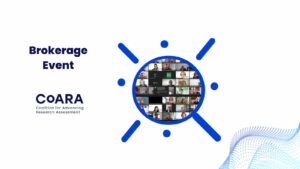 Session 1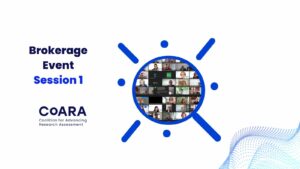 o Challenges of the research assessment reform in the European University Alliances o Researcher Career Assessment o Assessment of Early-and-mid-Career Researchers (EMCRs)
o Reforming academic career assessment
o Evaluation of research units and teams
o Metrics and indicators working group o Responsible and efficient quality indicators for the social, behavioural, cognitive and life sciences
o An effective integration of indicators and qualitative assessment
o Open Infrastructures for Responsible Research Assessment
Session 2

o Assessment practices of research funders
o Rewarding peer review activity in research assessment
o How to document structured information on competences and research output and share it through interoperable CV formats
o Including the Societal Impact in Narrative CVs
o Experiments in Assessment – Idea generation, co-creation, and piloting
o Alternative modes of research assessment
o Reforming the assessment of scholarly publishing output
Session 3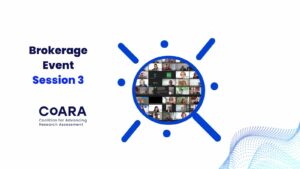 o Giving Research Culture a Voice – Involving people in Culture Change
o Practice-based Guidelines for Research Assessment
o Open Science and centralized and administrative evaluation of research: an odd couple?
o Recognizing open science in research assessment o Assessing Impacts: From Transfer to Transformation
o TIER – Towards an Inclusive Evaluation of Research
o Core Commitments 1-3 in practice: Organizing, guiding, and informing research assessment adequately
o Cultures, Practices and Regimes of Research Assessment in Europe
Session 4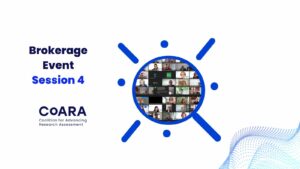 o Assessment of transdisciplinary research proposals
o Multilingualism and language biases
o Assessment of Applied/Practice-Based Research
o Evaluate Social Sciences, Art and Humanities (SSAH) across Europe
o Responsible assessment practices and societal impact indicators within SSH disciplines
o Working group on administration and governance of research assessment reforms in (bio)medical disciplines and related fields across institutions